During the training, led by Tim Kan, several top chefs pass by who give guest lessons. Also Agus Hermawan from Ron Blauw's Gastro bar Indonesia.
The menu includes recognizing products and making typical Indonesian spices. Making a delicious Satay should also not be missed!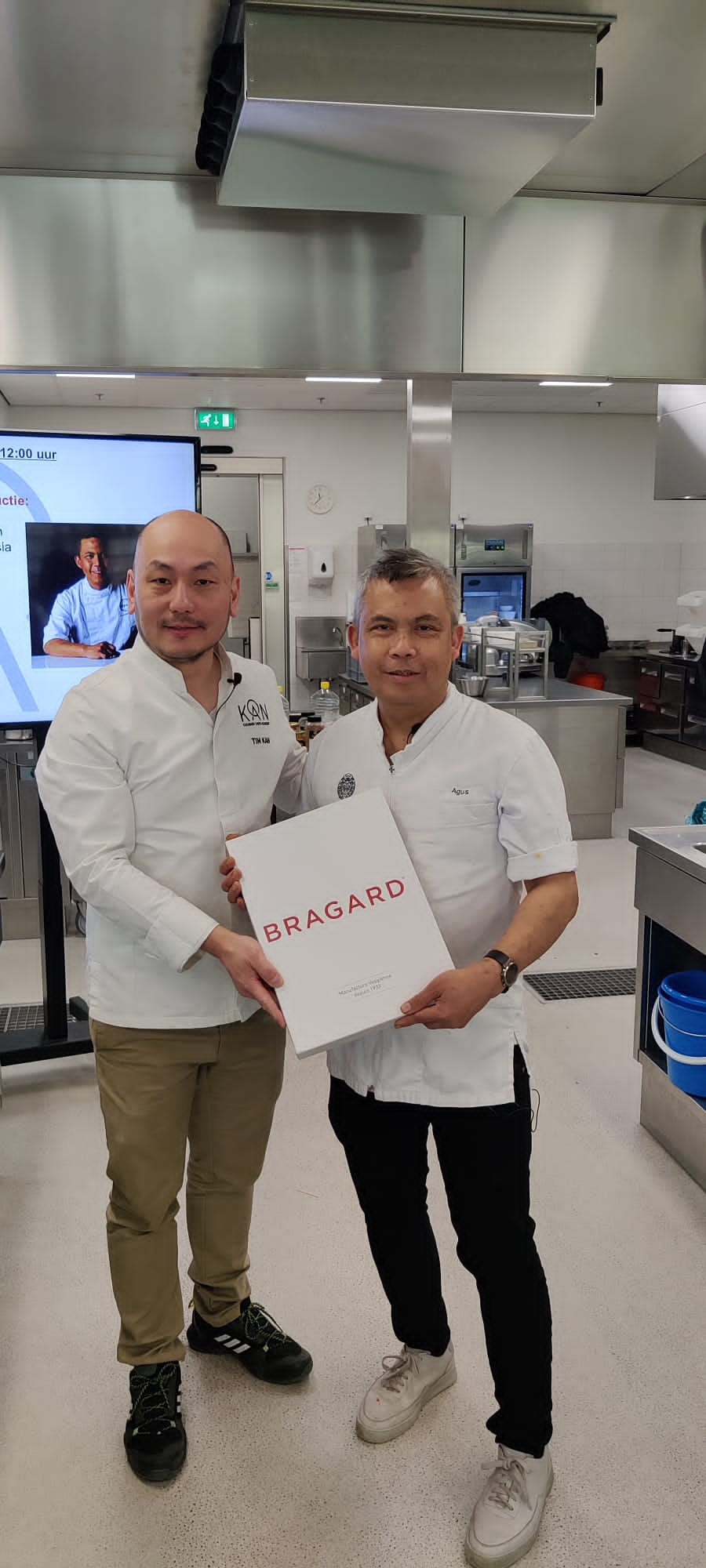 One of the great tasty dishes is Rendang smothered with a delicious Nasi Koening.
Something that should of course not be missing in the kitchen.
Agus got a wonderful surprise from Chef Tim Kan. An embroidered copy of the 'LINCOLN' chef's jacket.
With a name, this chef jacket is one of the new bestsellers in the Maison BRAGARD collection. A combination of stretch and cotton front and with mesh arm recesses for better ventilation and maneuverability. With an incredibly beautiful 'Open' collar, this is a topper that is also worn by the 'star class' of Amsterdam.